Sponsors
*Click on the following logos to open sponsor's webpages

Gold sponsor


Silver sponsors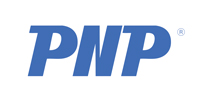 Bronze sponsors
Exhibitors
Tokyo Instruments, Inc.
Research Center for Development of Far-Infrared Region University of Fukui
LYTID SAS
Toptica Photonics K.K.
Hamamatsu Photonics K.K.
IMRA AMERICA,INC.
PHLUXi, Inc.
LongWave Photonics
neaspec GmbH
Oshima Prototype Engineering Co., Ltd
Springer Science + Business Media LLC
NTT Electronics Corporation
Pioneer Micro Technology Corporation
Japan Laser Corporation
LUVITERA
PNEUM Co., LTD.
MKR TECH
INO
QMC Instruments Ltd.